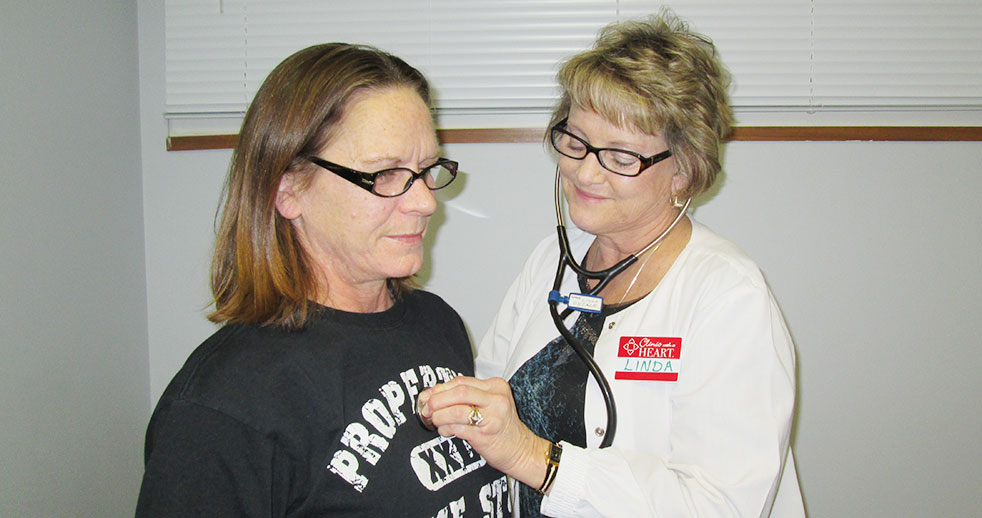 Clinic with a Heart
A faith-inspired organization, Clinic With A Heart serves the uninsured and underinsured through a ministry of healthcare. No medical background is required to be a part of the clinic—just a love for people and a heart for serving.
Southwood Leaders:
3rd Tuesday - Heidi Longe and Nicole Mroczek

3rd Thursday - Dustin Reinbold, Jan Shaner, Heather Weihe
Where To Go: 1701 S 17th Street, Suite 4G, Lincoln, NE 68502 [map]
Time to Arrive: Between 5:00 - 6:00 PM
Report to: Team Leader for Instructions

Approximate Time Commitment: 2 1⁄2 hours (5:00 - 7:30 PM)

Dress:
Casual
Clinic with a Heart T-shirt
Special Instructions: All new volunteers must complete a volunteer application and attend an one hour training session.