Encouraged by the bishops of the Nebraska ELCA and the Northern Diocese of the ELC-Tanzania, Southwood Lutheran began its sister church relationship with Uswaa Lutheran Parish in 2003. Together, Southwood and Uswaa have worked to build a second church (Nkira Avaanga), establish a pharmacy and improve education and employment opportunities in the rural area on the slopes of Mt. Kilimanjaro.
The church broke ground on a medical clinic in February 2020. Construction is underway with many community and church members giving their time and talents to the project.
.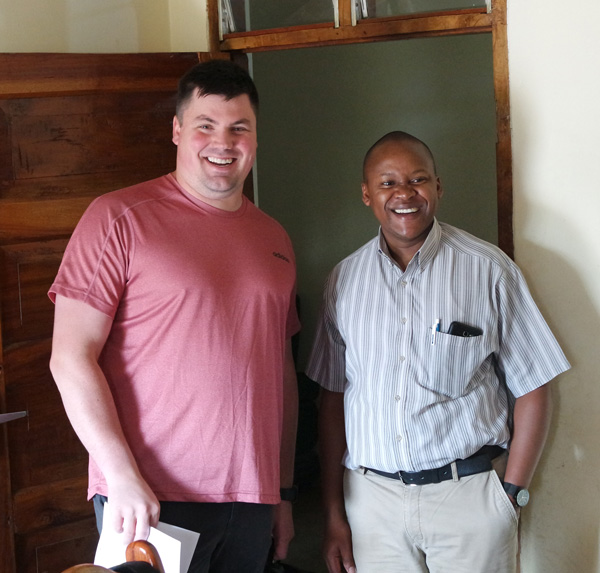 Visit Tanzania!
Join a team traveling to Tanzania in 2021!
Experience the culture of Tanzania with the people of Uswaa. Mount Kilimanjaro is the backdrop for a spiritual experience with time observing the impact of projects supported by Southwood, meeting the people of Uswaa and surrounding communities and visiting Education Scholarship Program students and schools.