Walking through life together is just about all we can do sometimes when life gets tough. The healing presence of God is present even when we can't seem to see it. If you or someone you know is going through a tough time in life, consider attending one of our groups designed for a wide range of life situations. Groups provide education as well as support and compassion.
Renewed Hope
Join others who have experienced the death of a spouse or life partner. This monthly group provides comfort and understanding alongside those in a similar situation.
Understanding Your Grief
An 8-week group for those who have experienced the death of someone significant. This group provides an opportunity to share, support and begin healing.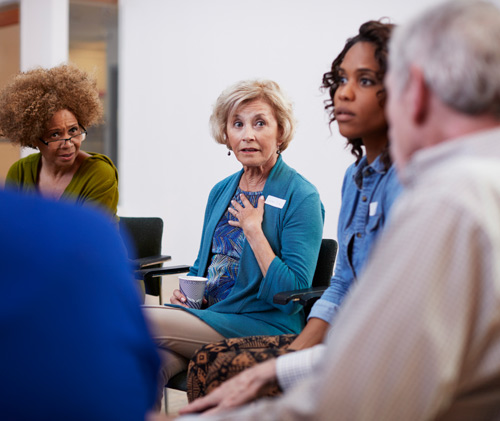 DivorceCare
Join with others who share in the process of rebuilding their lives after a separation or divorce. Participants are able to explore and grow emotionally and spiritually through this series.