FILTER BY: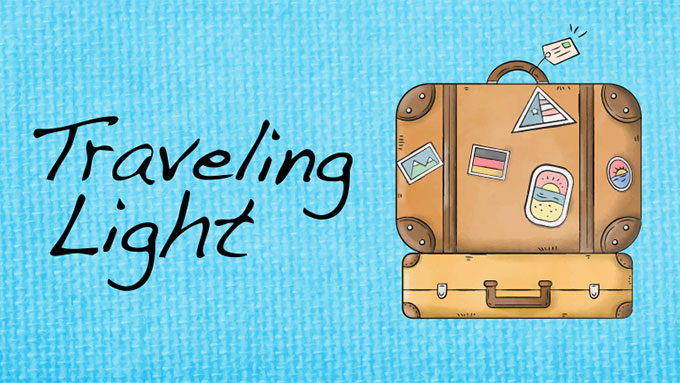 Traveling Light
Weary travelers. You've seen them, and maybe even been one. Everything crammed into their luggage, staggering through terminals and hotel lobbies looking worn out and worn down. At times our lives are like this. It's not so much physical luggage but emotional baggage that weighs us down: like fear, or worry, or discontent.
During this sermon series, based on the book Traveling Light by Max Lucado, we will to learn how God seeks to lighten our burdens, burdens we were never
meant to bear in the first place.